Block title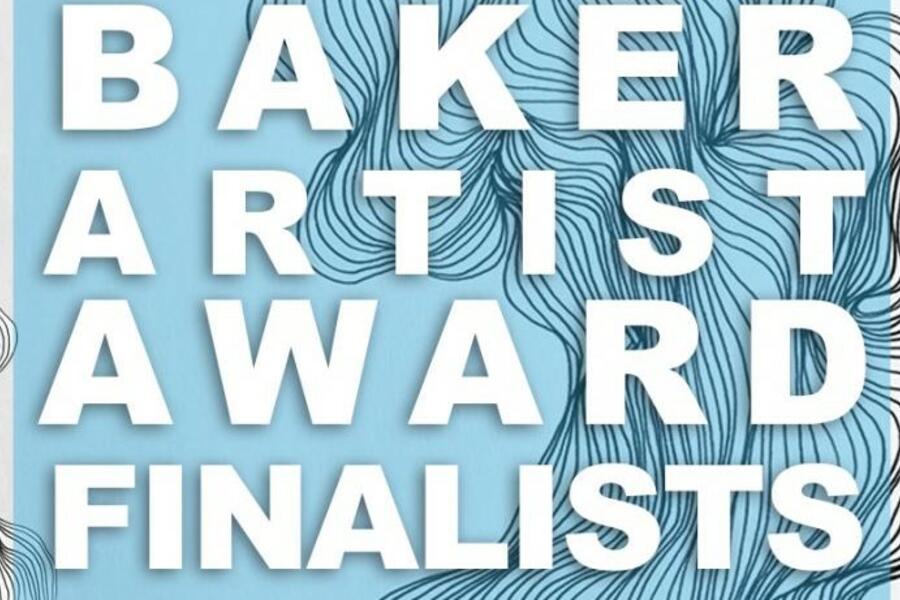 2020 Baker Artist Award Finalists
Looking for information on the Virtual Finalist Showcases? Please click here.
We are thrilled to announce the finalists for the 2020 Baker Artist Awards.These 38 artists were selected from nearly 800 artists who created a Baker Artist Portfolio in 2019. An anonymous jury selects artists who exemplify excellence in three areas: mastery of craft, depth of artistic exploration, and a unique vision.
LITERARY
Maria Adelmann, Pat Montley, Timmy Reed, Pamela Woolford, Jung Yun
FILM/ VIDEO
Chung-Wei Huang, Amy Oden, Matthew Porterfield, Lynn Tomlinson
INTERDISCIPLINARY
Laura Amussen, ellen cherry,  Hosey Corona, FORCE, Phylicia Ghee
PERFORMANCE
Anna Fitzgerald,  Ryan Johnson, Lola B. Pierson, Glenn Ricci, Allen Xing
VISUAL
Larry Poncho Brown,  Michael Kirby, Christine Neill, Lauren Schott, René Treviño, Susan Waters-Eller
The 2020 Baker Artist Awardees will be announced in May.  You can meet the finalists at one of our Virtual Finalist Showcases.  Please click here for more info.
Be Part of the Art
Create your portfolio or curate a collection of your favorite work.
Already registered? Login
Upcoming Events
Baker Info Session (12/1) VIRTUAL
Baker Info Session (12/5) @ Coppin State University
Coppin State University, 2500 W North Ave
3pm-4pm