Block title
Looking for the full list of 2020 Finalists? Please click here.
Upcoming Showcase: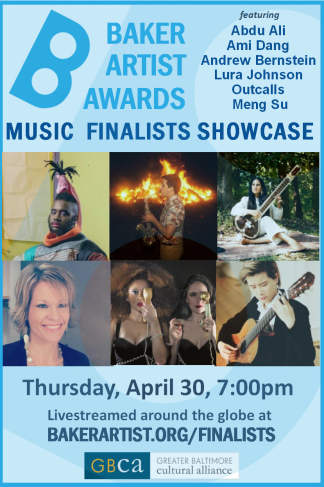 ***Click here to watch the LIVE virtual event!***
Past Showcases: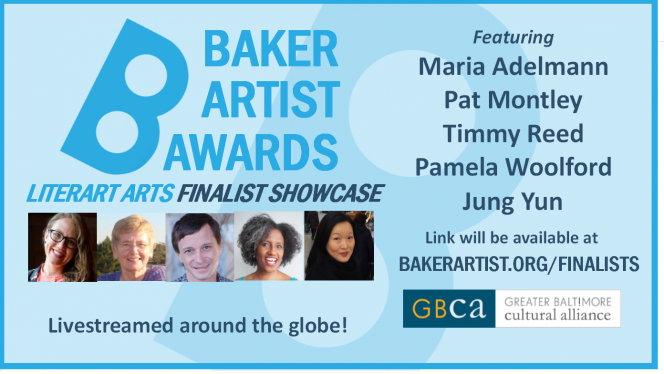 April 23, 7pm, Literary Arts: Maria Adelmann, Pat Montley, Timmy Reed, Pamela Woolford, Jung Yun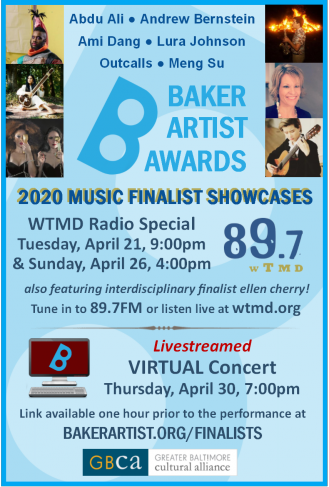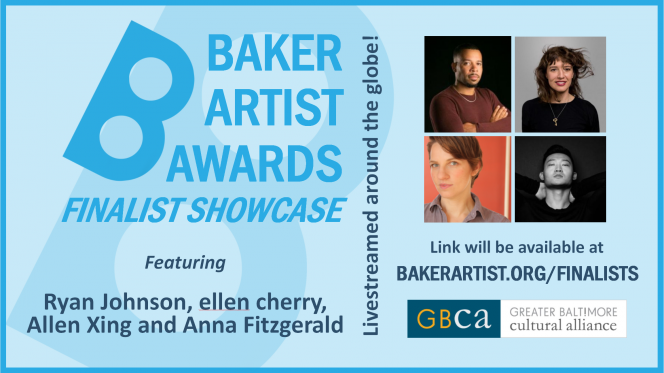 Thursday, April 16, featuring Anna Fitzgerald,  Ryan Johnson, Allen Xing and ellen cherry.
Click here to meet all of the 2020 Finalists!
​​
Be Part of the Art
Create your portfolio or curate a collection of your favorite work.
Already registered? Login
Upcoming Events
Baker Info Session (12/1) VIRTUAL
Baker Info Session (12/5) @ Coppin State University
Coppin State University, 2500 W North Ave
3pm-4pm