Work samples
I Now Pronounce You

Excerpt from "I Now Pronounce You" in The New Yorker, May 29, 2017: 52-53. (This poem is part of my fourth book of poetry, Flourish, forthcoming from Carnegie Mellon University Press in 2020. Listen to an audio version and read the complete poem by following the link in the PDF document included in these work samples.)



Each year

Excerpt from "Each year" in Poem-a-Day: 365 Poems for Every Occasion, edited by the Academy of American Poets and introduced by Edward Hirsch, 40. New York: ABRAMS, 2015. (This poem is part of my fourth book of poetry, Flourish, forthcoming from Carnegie Mellon University Press in 2020. Read the complete poem by following the link in the PDF document included in these work samples.)

Links to Complete Poems
About Dora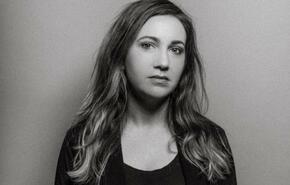 Dora Malech is the author of 
Flourish
(Carnegie Mellon University Press, 2020), 
Stet
 (Princeton University Press, 2018), 
Say So
 (Cleveland State University Poetry Center, 2011), and 
Shore Ordered Ocean
 (The Waywiser Press, 2009). Eris Press (Urtext Ltd) published 
Soundings
, a selection of poems from Malech's first three books and a selection of her visual artwork, in 2019. A chapbook of her poetry titled
Time Trying
was recently commissioned for the anthology
Four Quartets: Poetry in the Pandemic
(Tupelo Press, 2020).
 …
more