Work samples
Buck Excerpt

Buck (Excerpt, 03:51)
Set in an impoverished neighborhood of Baltimore, Buck tells the coming-of-age story of an unruly boy, Noah, whose negligent father cancels on him at the last minute on his birthday. Accompanied by his single mother, Noah pays his father an unexpected visit, only to discover that his half-sister has acquired his dream birthday gift. (2020)
Official Selection: LA Shorts International Film Festival 2021

Squeegee Boy(Rough Cut, Excerpt)

Eugene, a trans Asian American teenager, seeks acceptance from a group of tight-knit squeegee boys. He will learn the struggles of being a city boy and there is more to it than being "man enough" for the job. (Excerpt, 03:20)


WI ING WI ING

Aside from producing narrative work, I also enjoy creating interdisciplinary screen dance videos. For me, it is a purely visual experiment without the limitations of narrative structure. WI ING WI ING (2016) is created in collaboration with dance choreographer Long Cheng, to play in synchronization with her live dance performance. This was also screened at Janet & Walter Sondheim Artscape Prize - Semifinalist Exhibition at MICA, 2018.
About Chung-Wei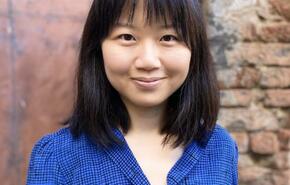 Chung-Wei Huang is a Taiwanese writer-director currently based in Baltimore. Her creative work explores outsider narratives and character-driven experiences of "othering," with an 
emphasis on further exploring intersectional storytelling related to Asian-American and Asian culture in a cross-cultural context. 
Her feature film script, 
Patric(ia)'s Funeral
, received OCARC artist residency in 2019. 
Right now, she teaches at Towson University while working… more