About Ann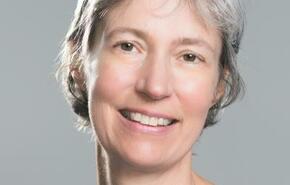 Ann Quinn (b. 1964) was born in Monterey, California, to a naval pilot father and a Presbyterian minister mother. She is now a poet and essayist, editor, teacher, mentor, mother, and classical clarinetist.  Ann's award-winning work has been published in journals including Poet Lore, 
Potomac Review, Little Patuxent Review,
 and others and is included in the anthology
Red Sky: Poetry on the Global Epidemic of Violence Against Women
. Her chapbook,
…
more
Final Deployment
Final Deployment is a chapbook published by Finishing Line Press in 2018. The poems in it were written over six years, from my days of self-study in poetry, through some wonderful classes at UMBC with Lia Purpura, and into my first year of graduate school. The cover photo is of a piece called "A Thousand Tiny Deaths," by my sister, Jeanne Quinn.

"From the hills of San Diego to the Live Oaks of Pensacola come poems of a sympathetic imagination. We follow the child of a naval aviator, during the Vietnam era, to the woman she will become. Self-reflection starts in the mind and ends on the page with clear bold words that are trailblazers for a world otherwise unnoticed. Quinn links the arteries of the past with perception and experience that become a moral arbiter – a heart clutching read – each moment in this poet's history is a sensory one with daydreams and acoustics that come alive interpreting, not imitating, the world. This is what real writing is: spirit and sense, decent loving, an inimitable life, the shining accomplishment of a major debut."
Grace Cavalieri
"The Poet and the Poem from the Library of Congress"

Ann Quinn's poems deftly navigate the "essential in between" moments:  the rich silences between words, a child's slow shift into hard, adult truths, the ever-unknowable passage from life into death. At the same time, her work celebrates the sensuous world with joy and curiosity. Elegaic at core, the poems in Final Deploymentare also full of musings on art, precisely conjured memories, tender and fleeting moments with children, and above all, a love for the world in all its mystery and beauty.  – LIA PURPURA

Lacemaking
I am working on a new book of poems that engages with all the kinds of work that women do. It began as a book about my own grandmother, who was born on a farm in Illinois and whose life changed in ways typical of many whose lives spanned the 20th century: rural to urban, homemaker to salaried worker, horse and buggy to automobile, etc., but as I began to assemble the poems into my MFA thesis, I wanted to include other poems that I had written and realized that I could use the poems about my grandmother as a framework for a book about the work that all women do. Rigoberto Gonzalez was my faculty reader, and I appreciated his summary of my project, which says in part:
"This book is not only about physical or domestic labor, but about emotional labor, and perhaps most importantly, creative labor. The women in the book do not only understand their limitations as women, but also the reach of their imaginative powers--girls become women, women become wives and mothers, but they are constantly exercising expression through art (dance, poetry, painting, letter writing). 
    Reading Women's Work I was reminded of the need for a poet to appreciate and love her subject matter. Quinn is amplifying the voices and experiences of women whose stories are usually left muted, which is a dangerous place to remain because it is a short step toward forgetting. The value of visibility, the value of memory, the value of knowledge, are all exquisitely rendered here."