Block title
Revisions allow you to track differences between multiple versions of your content, and revert back to older versions.
Jessica Walton's portfolio
Visual Arts
Block title
About Jessica
Baltimore City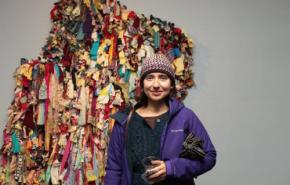 Jessica Walton is a Baltimore-based visual artist and educator. She received her MFA from Mount Royal School of Art at Maryland Institute College of Art, her BFA in Fiber and Material Studies from the School of the Art Institute of Chicago, and a BA from Oberlin College in Archaeological Studies. She is currently Associate Professor in the Art, Design, and Interactive Media department at the Community College of Baltimore County. Jessica's other professional experiences include working as... more
Jessica's Curated Collection
This artist has not yet created a curated collection.