Work samples
"The Star in the Mirror" short clip from film

This is a clip from the short film, "The Star in the Mirror," which premiered at the 2021 Maryland Film Festival. The film stars Emmy Harrington, Jake McMichael, Vera Takemoto, Chad Smith, Alina Smith, Ada Smith, and Eileen O'Donnell.

Cinematographer - Lauren Scott
Producer - Eileen O'Donnell
Score - Rick Szybowski

Sea Monster - Short Clip

Short clip from the short film, "Sea Monster."

Heather dares Sydney to sleep with the "big man" on campus, and gets more than she bargained for.

Starring Alexandra Clear, Aurora O'Greenfield, and Zach Michel. Produced by Eileen O'Donnell. Cinematography by Travis Whitworth. Music by Rick Szybowski.

"Blue Light - Haunt My Dreams" clip

In 1957 Mildred Sullivan takes a surreal trip, skipping through time. Here, among other things, she sees herself as a child and becomes self-conscious, questioning whether or not she has lived up to her childhood expectations.

This film was made for Charm City Fringe's Nights on the Fringe, where staged actors in the audience acted across from the screen. We filmed the live performance, and then cut the two together.

Deeper - Clip - NSFW

A short clip from the short film, Deeper.
About Miceal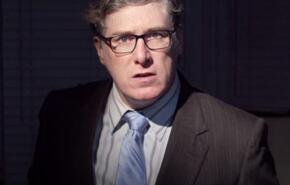 Miceal O'Donnell is an acute observer of the fractured person. In his films he exposes the inner workings of his characters, and challenges the viewer to condemn them. He also can't help but to find humor in the most wretched of situations.
He has written dozens of short and feature length scripts. He has directed a number of short films and seven feature length films. Nearly all of his films have been made with little to no budget. Collaboration with others who are looking to…
more