Block title
About Lynne
Baltimore City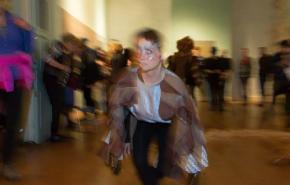 Lynne Parks was born and raised in Northern Virginia. She has been a resident of Baltimore, MD since 2003. She has a BA from Hollins University with an independent major in creative writing/theater/film studies. She is the Outreach Coordinator for Lights Out Baltimore, a bird conservation and wildlife rescue organization. She is a practicing visual artist, curator, writer, and performer.
Lynne's Curated Collection
This artist has not yet created a curated collection.