Work samples
"Spillage" from Mugshots Project, Vincent E Thomas

During the pandemic, I searched for light, positive energy, hope, and inspiration during the challenging and stressful times. With Covid-19 and the Black Lives Matter Movement sweeping the world- anger, frustration, protests (peaceful and chaotic)- I turned inward to find moments and sources of grace and light. One morning while having tea and meditating, I noticed and focused on my mug in hand. I took in the vessel that held my sipping tea. Gratitude in the vessel…a mug- a container of gratitude. I inhaled the aromas of positivity. It was a metaphor for me…


Occupy - Solo: Part 7 Vincent E Thomas

"Occupy" is an evening-length work that explores what occupies our hearts, what occupies our minds, how we occupy space in the world we live. This powerful excerpt engages the audience and brings their voices into the art-making.

About Vincent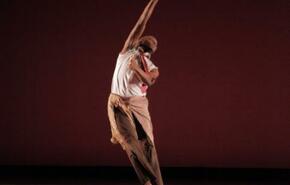 Vincent E. Thomas, dancer, choreographer and teacher, received his MFA in Dance from Florida State University and a BME in Music from the University of South Carolina. He has danced with Dance Repertory Theatre (FSU), Randy James Dance Works (NY/NJ), EDGEWORKS Dance Theater (DC), and Liz Lerman Dance Exchange (MD). His choreography has been presented at various national and international venues including DUMBO Festival (NY), Velocity Festival (DC), Modern Moves Festival (DC),… more