Work samples
Tori - Trailer

A successful Type A security expert has to have a home monitoring system installed and realizes that her biggest problem maybe what happens in her own home.

Official selection 2020 Maryland Film Festival

The Love Within

The Love Within 2016 was our first attempt at a festival quality movie utilizing the best cast and crew available in the greater Baltimore area highlighted by the opportunity for onset training for numerous students of film outside a university setting.
About Eric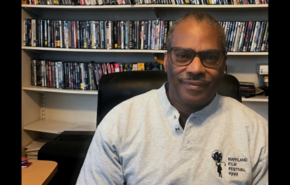 Eric. R. Cotten was born and raised in the low rise projects of West Baltimore. Seeking a better life, he put himself through college and became a critical care nurse. He was always torn between the practical world of making money, helping others, and his creative side which revolved around storytelling. 
After an near fatal car accident, he decided to diversify his income stream by starting a real estate business, which eventually grew into a very successful  operation. 
…
more