Work samples
Jay Konsciouz - Been Did It (Official Music Video)

This was my must recent music video. It was created to actually promote two things. First my upcoming album "KZ" and my apparel brand "Been Did It". I had a fun time making this video.

Jay Konsciouz - Enemies (Official Music Video)

This video was created to illustrate me competing against oneself to achieve greater goals. We are our worst enemies.

Jay Konsciouz - Our Love Is Too Loud (Official Music Video)

I believe love conquers all. In this music video, I show how I had past traumas but have to focus on what's important to me now.
About Jay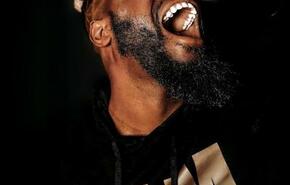 God-fearing, inspirational, creative, entrepreneurial. These few, powerful words describe talented hip-hop artist and Baltimore native Jay Konsciouz.
Jay learned to love music not only by listening to artists such as Meek Mill, DMX, Boys II Men, The Weeknd, Eminem, Lil Wayne, J. Cole, but also by composing every line of his songs with his own flavor.
While influenced by other musicians, Jay brings his own unique style to the hip-hop genre, providing a rollercoaster of… more