Work samples
The Sky is Coming

'The Sky is Coming' depicts an ecosexual encounter between a thunderstorm and its human lover. These are excerpts from the beginning and end of the two-channel short film.

What to Expect When You're Expecting

In 'What to Expect When You're Expecting', a woman who has been scientifically impregnated with the eggs of the endangered Loggerhead sea turtle nests on the beach one night while a local news crew provides live updates on the oviparous process. This is video documentation of this three-channel projection installation combined with excerpts from individual video channels.

Spilt

'Spilt' is a 180 degree, first-person virtual reality experience where the user embodies a decapitated version of my body. Within the simulation, a white, cotton boundary is transgressed and a vulnerable orifice comes under threat.

'Jason Hatred' by Romantic States

Directed and edited by Danielle Damico. Music video created for Romantic States song 'Jason Hatred' off their 2019 album - Ballerina. Cinematography by Taylor Hebden. Made in collaboration with: Ilenia Madelaire, Caitlin Helle, Lauren Barbour, Shanna Moinizand. Filmed in Ocean City Maryland, January 2019.
About Danielle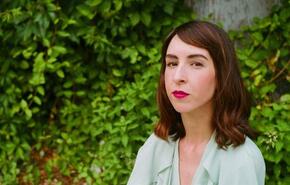 Danielle is a Baltimore-based multimedia artist. She received her B.S. in Film, Video & Theatre from Stevenson University in 2014 and her MFA from University of Maryland, Baltimore County in 2021. Her works have screened at venues in and around Baltimore including 2640 Space, Mercury Theater and Red Room. Her immersive projection installation 'What to Expect When You're Expecting', was awarded the Johns Hopkins Saul Zaentz Innovation Grant in 2019. She has presented work… more