Block title
Revisions allow you to track differences between multiple versions of your content, and revert back to older versions.
Magnolia Laurie's portfolio
Visual Arts
Block title
About Magnolia
Baltimore City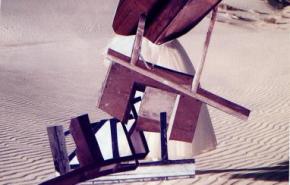 Magnolia Laurie was born in Massachusetts and raised in Puerto Rico. She received her BA in Critical Social Thought from Mount Holyoke College and her MFA from the Mount Royal School of Art at the Maryland Institute College of Art. She has been awarded fellowships and residencies from the Vermont Studio Center, the Virginia Center for the Creative Arts, the Creative Alliance in Baltimore, and the Jentel Foundation in Wyoming. Magnolia has also been a recipient of an Individual Artist Grant from... more
Magnolia's Curated Collection
This artist has not yet created a curated collection.