Work samples
MASS/Rabble Teaser Video

Brief teaser video. Editing and music by Glenn Ricci, footage by Human Being Productions.



The Goodies

"THE GOODIES," a new ensemble-devised piece, directed by Susan Stroupe and produced by Iron Crow Theatre, closed on December 10, 2017. THE GOODIES is a modern re-telling of the Salem Witch Trials, using the high-pressure world of a high school and systemic racism as metaphors to bring the complex history into our modern imaginations. Devised and written by a cast of 8 women of color, THE GOODIES reframed the narrative of history to center on the teenage girl accusers, to give them a chance to be seen as more than hysterical liars. In that process, the show both indicts and invites the audience to look for where we are all complicit, where we all dehumanize, and how we might use history to learn for the future.

Trailer for H.T. Darling's Incredible Musaeum

This trailer gives a good sense of the movement and characters of the show.




The Mesmeric Revelations! of Edgar Allan Poe - Performance Trailer

Trailer created by producer and co-director Glenn Ricci. The Mesmeric Revelations of Edgar Allan Poe is an immersive theater experience performed in the spring and fall of 2015 at the Pratt House at the Maryland Historical Society. Devised collaboratively with a group of actors, Mesmeric Revelations took audiences on a journey through the "mesmeric world" of a curiously absent Edgar Allan Poe, focusing on three significant women in his life, along with his greatest fictional creation August Dupin, and several mysterious characters whose journeys revealed themselves throughout the show.
About Susan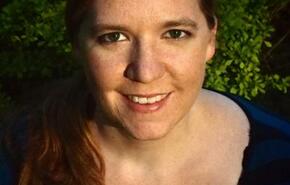 Susan Stroupe is a collaborative theater maker, primarily working as a director, ensemble deviser, and teaching artist, who specializes in immersive and devised works of theater, often performed in non-traditional spaces.  Throughout her career, Stroupe has also worked as a director, performer, writer, puppeteer, teacher, and collaborator in professional and professional community-based projects, with actors and nonactors of many ages and many abilities and disabilities, all around the country…
more