Work samples
Other Islands Sample

<p><em>Other Islands</em>, Chapbook, 2020</p>
<p>"He isn't the sea, but in his house she has shade.</p>
<p class="western">She learns to breathe air. She learns to eat dust."</p>
<p class="western">Dana folds the linens, sweeps the floorboards, but she cannot ignore the call of the deep sea. She's a lost mariner, a beached whale, a captured creature of the depths stranded on the shores of domesticity. This poetry collection explores hope, suffocation, and yearning by blending Dana's waking and dream worlds into one vibrant, violent ecosystem. A place that feels like home but can never be returned to.</p>

About Stacey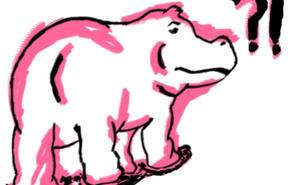 Stacey Gruver is a poet and artist who lives and works in Baltimore, Maryland. She is a recipient of the Maryland Individual Artists Award, and her work has appeared in
Noble / Gas Qtrly,
The Puritan, and other fine publications.
H
er micro-chapbook Terrible Movies At Top Volume is available at Ghost City Press. She is the co-editor of the late, great nicecage.com. She lives on the web at…
more
Other Islands
Chapbook, 2020
"He isn't the sea, but in his house she has shade.
She learns to breathe air. She learns to eat dust."
Dana folds the linens, sweeps the floorboards, but she cannot ignore the call of the deep sea. She's a lost mariner, a beached whale, a captured creature of the depths stranded on the shores of domesticity. This poetry collection explores hope, suffocation, and yearning by blending Dana's waking and dream worlds into one vibrant, violent ecosystem. A place that feels like home but can never be returned to.