Work samples
Last Words (2017)

In 2010, 16-year-old Kalief Browder was accused of stealing a backpack. Unable to post bail, he was held on Rikers Island without trial for three years, spending two of them in solitary confinement. Browder committed suicide in 2015, two years after his release. "Last Words" imagines Browder's final hours, on the night of June 5, 2015.

The Beauty Of The Protest (2016, excerpt)

"The Beauty of the Protest," for singing cellist, was inspired by the work of photographer Devin Allen. In striking black & white images on Instagram, Allen told the story of the 2015 Baltimore Uprising as only a local artist could, offering a necessary counterbalance to the often one-dimensional narrative presented by the national media.


Rise (2015, excerpt)

"Rise," a collaboration with the poet Tameka Cage Conley, bears witness to civil rights in America at a fraught moment in our history. A 40-minute reflection on the journey from Selma to Ferguson and beyond, the work is at once a celebration and a reckoning, the Civil Rights Movement of the 20th century refracted through the unimaginable triumphs and horrors of the 21st.
About Judah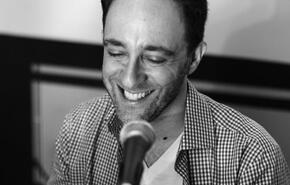 The music of composer and pianist Judah Adashi is guided by a belief that the creation and performance of new music can bear witness to injustice, create space for empathy, and serve as a call to action.

Dr. Adashi's compositions are grounded in the classical tradition and imbued with soul and pop influences ranging from Nina Simone to Björk. Tim Smith of The Baltimore Sun has written: "it's not easy to… more