Block title
About Dick
Baltimore City - Highlandtown A&E District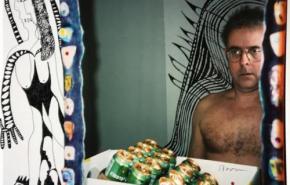 I am a self taught painter and mosaic artist. I have had formal training in ceramics, bronze, wood, and stone sculpting. My work invites the viewer to relinquish their ego to the artwork, becoming open to touring the landscapes therein. Being "open to experience" is a prerequisite to fully seeing my artwork. The work wants to show itself as it is, but the true nature is only reserved for those who can slow down enough to give their eyes to the art.
Dick's Curated Collection
This artist has not yet created a curated collection.