Block title
About Ange
Anne Arundel County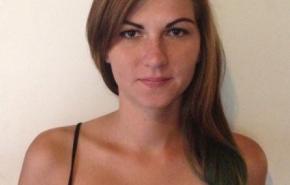 Ange Gorokhova is Russian-born American painter living and working in Annapolis, Maryland. Her work includes distorted figures, bar scenes and poker games. The idea behind her work is a social commentary starting from the relationship of indulgence and the American bar scene.
Nightclub Paintings
TV Drawings
A plethora of colorful acrylic marker drawings done while watching television.
Bar Basics
Series of Mixed Media drawings and painting.
"Purple is not a real color"
Hungry Saturday
16 x 14 Montana Paint Marker on Paper
Ange's Curated Collection
This artist has not yet created a curated collection.