Block title
About Andrew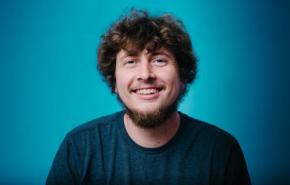 I am a documentary photographer. I love to tell stories through my photographs. Seeing people interacting with their surroundings and possesions is something that really spikes my curiosity. These are the subjects that I have been exploring as of late. I am new to the Baltimore area, but have been living in Maryland my whole life. I hope to keep documenting Maryland, as well as Baltimore, for a really long time. Thank you for taking time out of your day to view my work, it is greatly appreciated.... more
NYC
These were images that I took while on a trip to NYC.
Always in Que - A Baltimore Hip-Hop Documentation
Trixy Von Doom - Profile of a Charm City Roller Girl
Follow the journey of a young mother who learns that Roller Derby can really help to enrich your life. Watch the entire documentary series here: youtu.be/lAuaNLpoqtk
Baltimore - Shipley Hill Neighborhood
Andrew's Curated Collection
This artist has not yet created a curated collection.