Work samples
Equinox and Solstice

Equinox and Solstice is a movement research project that combines Chinese Classical dance and Modern dance to create my unique aesthetic. It is also a collaboration project with my designers, dancers and production team. It is an after-life world following the theory of the circle of life in Chinese Buddhism and Tibetan Buddhism. It starts from death and follows the soul after death through the journey to start a new life again. There are four main sections that follow the seasons of Spring, Summer, Fall, and Winter in terms to design elements, with the Equinox and Solstice representing the lightest and darkest days of the year. The five elements from Chinese Fengshui theory, water, fire, wood, gold and earth, are used to highlight the Chineseness in this piece.


Length 70 minutes
Choreographer/Costume Designer: Allen Chunhui Xing
Scenic Designers: Ryan Fox, Grace Guarniere
Lighting Designer: Brandi Martin
Sound Designer: Jeffrey Dorfman
Projection Designer: Dylan Uremovich
Stage Manager: Sydney Ziegler
Dancers: Emily Ames, Laurie Dodge, Conmay Rose Du ,Amanda T. Fair, Reyna Fox, Erin Lenahan, Daria Mozolina, Katie Nerud, Rose Xinran Qi, Shawn Stone, Olivia Xia, Allen Chunhui Xing, Huiwang Zhang

Selected pieces from Equinox and Solstice have selected and invited to perform at the 2018 Maryland Campaign, 2018 Washington DC Global Perspectives Festival, 2019 Beijing Dance Festival, 2019 The Kennedy Center China Spring New Year Festival Gala, 2019 Jacobs Pillow Dance Festival, 2020 Japan SAI International Dance Festival, 2019 City Dance Festival Choreography Showcase -Taiyuan, 2020 Shanxi Modern Dance Exhibition of New Works China and Dance Place 2020 Season Washington DC.
About Allen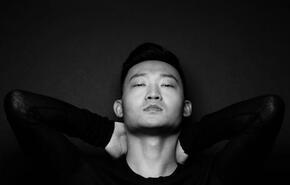 Allen Xing is a dancer, choreographer, and teaching artist based in Baltimore, MD. He began professional dance training in ballet and Chinese classical dance at age thirteen, holds a B.F.A in dance from Shanxi Academy of Arts in China, a M.Ed. from Salisbury University, and a M.F.A in Dance from University of Maryland. 

He is a former member of Huajin Dance Drama Ensemble from 2007-2011. He performed as a dancer in production Forbidden Fruit Under the Great Wall and… more