Block title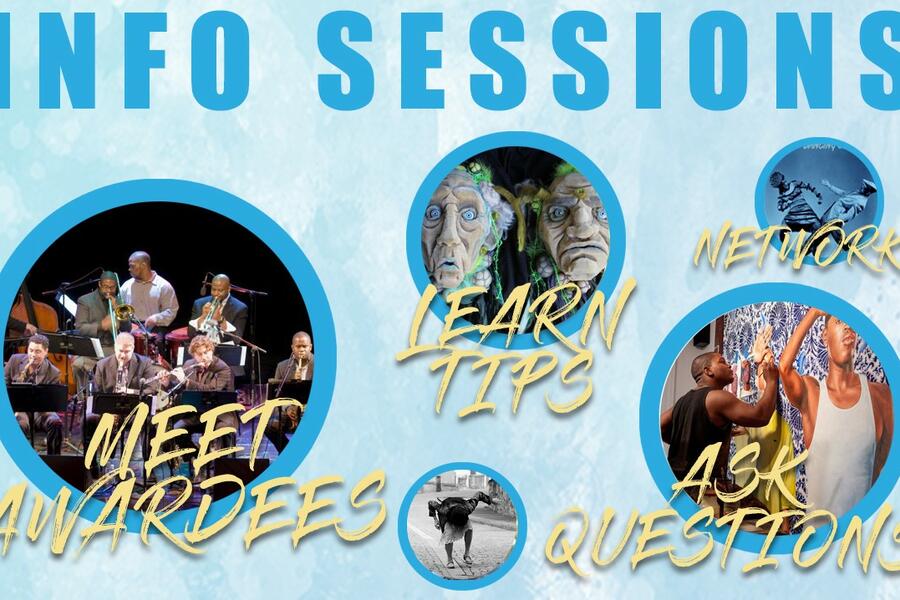 Interested in creating a portfolio? Have questions about eligibility? Need help with your portfolio? Want to hear tips and pointers? Curious what past awardees have to say?
Join us for a Baker Info Session!
Each Baker Info Session session is  2 hours in length, and features a presentation from GBCA Staff with detailed program overviews and instructions on using the site. Whenever possible a past awardee will also be present to offer insight and tips on presenting yourself as an artist and creating a strong portfolio.
This year, Info Sessions will take place virtually through the Zoom Platform. An RSVP is required in order to receive the Zoom Link. Check back soon for a presentation you can watch at your leisure. 
January 7th, artist will be able to sign-up for a 30 minute working session with GBCA staff to receive one on one technical asssistance. 
2020/ 2021 Info Sessions
Wednesday, December 9, 2020, 12pm - 2pm
Thursday, December 10, 5pm - 7pm 
Monday, December 14, 6pm - 8pm 
Sunday, December 20, 3pm - 5pm
Wednesday, January 6, Noon - 2pm 
Wednesday, January 6, 6pm - 8pm 
DEADLINE: All artists with an active portfolio on Friday, January 22, 2021 at 5:00 pm will be considered for an award.
Be Part of the Art
Create your portfolio or curate a collection of your favorite work.
Already registered? Login