Block title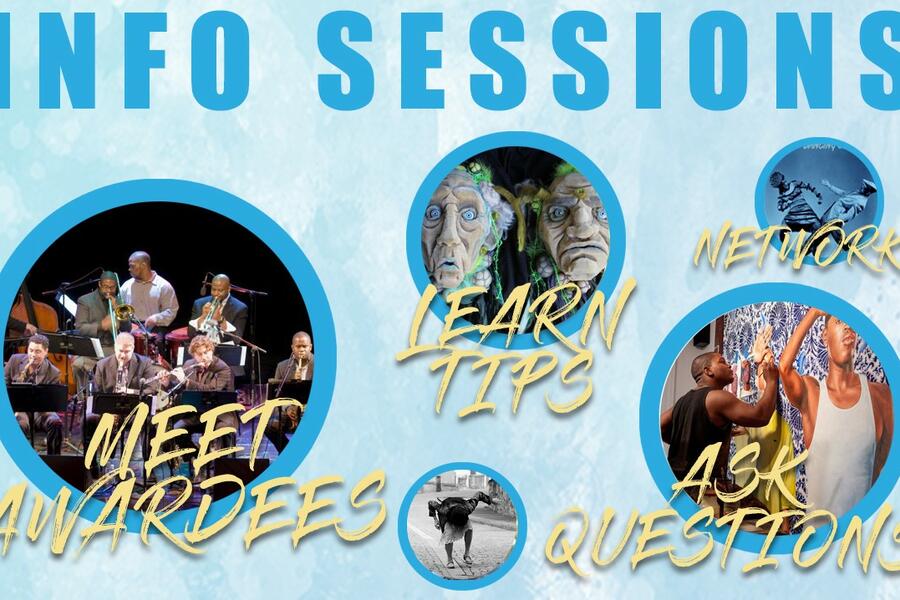 Interested in creating a portfolio? Have questions about eligibility? Need help with your portfolio? Want to hear tips and pointers? Curious what past awardees have to say?
Join us for a Baker Info Session!
Each Baker Info Session session will feature an hour-long presentation from GBCA Staff with detailed program overviews and instructions on using the site. Whenever possible a past awardee will also be present to offer insight and tips on presenting yourself as an artist and creating a strong portfolio.
New sessions will be added throughout the season!
2018/ 2019 Info Sessions
Tuesday, October 9th, noon - 2 pm with Abraham Burickson - At Motor House
Tuesday, October 23rd, 6 pm - 8 pm with Lisi Stoessel - At Motor House
Monday, November 12, 6pm - 8:00 - with Brent Crothers Cultural Center at the Opera House ( 121 N Union Ave, Havre De Grace, MD )
Tuesday, November 13, Noon - 1:30pm - At Howard County Arts Council ( 8510 High Ridge Rd, Ellicott City, MD)
Tuesday, November 20,6pm - 8 pm with Todd Marcus @ Jubilee Arts (1947 Pennsylvania Ave, Baltimore)
Monday, November 26, 6pm - 8pm with Dora Malech @ Motor House (120 W. North Ave, Baltimore)
Tuesday, November 27, 6pm - 8pm - At Creative Alliance (3134 Eastern Ave, Baltimore)
Monday, December 3, 7pm - 9pm with Jen Grow @ Ivy Bookshop (6080 Falls Rd, Baltimore)
Tuesday, December 4, 6pm - 8pm with Lafayette Gilchrist @ WTMD Studios (1 Olympic Place, Suite 100, Towson, MD)
DEADLINE: All artists with an active portfolio on Monday, December 17th at 5:00 pm will be considered for an award.

Working Sessions
beginning in November 2018, we will begin offering working sessions, where artists working on portfolios can schedule a 30-minute session with GBCA staff to get hands-on technical assistance with their portfolio.
Stay tuned!
Be Part of the Art
Create your portfolio or curate a collection of your favorite work.
Already registered? Login
Upcoming Events
Baker Info Session with Todd Marcus
Baker Info Session with Dora Malech