Block title
The Baker Artist Portfolios website is an ever-evolving tool. Each year, we receive and solicit feedback and suggestions from artists and other site users as to how we can make the site better.
This year, we have made several changes, both small and large.
Here are a few examples:
1) Added new "Browse" button to homepage and search bar to avoid confusion on how to discover new art:

2) Set Artist Names and Disciplines to display under artist work representations on homepage and search results to making finding artists easier:

3) ​Shrunk the size of Work Samples on Portfolio Pages, and moved the "About Me" up, to appear next to the Work Samples, in order to make for a more user-friendly entrance into portfolios: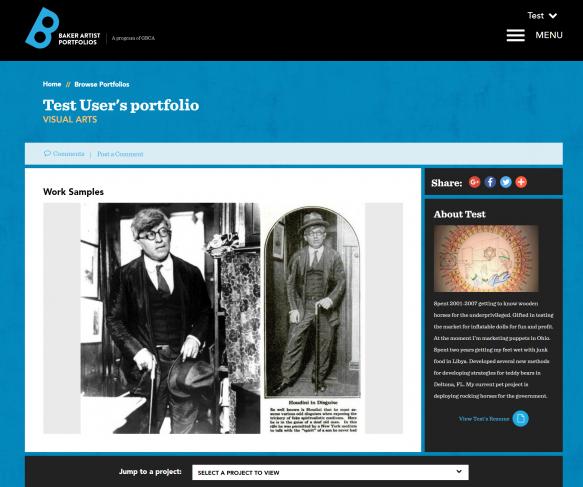 4) Moved Thumbnail Images to the right of Artworks, for easier viewing of artist work: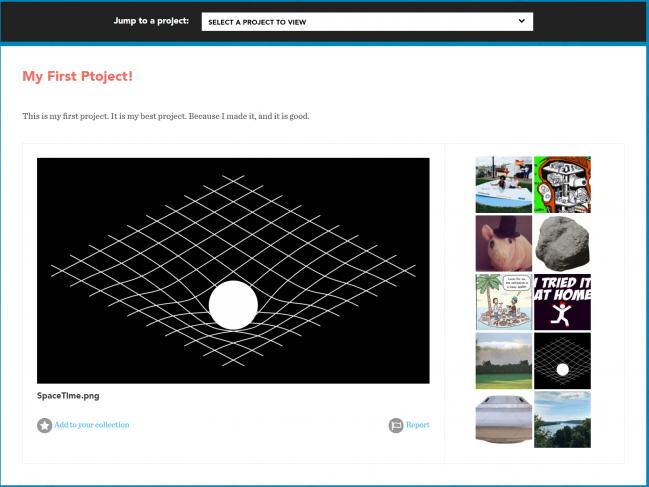 Be Part of the Art
Create your portfolio or curate a collection of your favorite work.
Already registered? Login
Upcoming Events
Baker Info Session with Todd Marcus
Baker Info Session with Dora Malech