Block title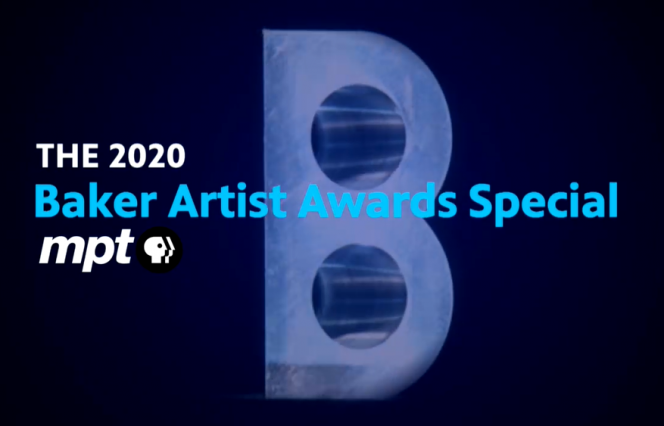 We are excited to announce that Maryland Public Television's annual Artwork special is THIS FRIDAY at 7:30pm. The program will celebrate the 2020 Baker Artist Awardees, including the 40,000 Mary Sawyers Imboden Awardee, Susan Waters-Eller along with the five Mary Sawyers Baker Awardees: Laura Amuseen,  Ami Dang, Ryan Johnson, Matthew Porterfield, and Jung Yun. The special will also features recaps of the 2019 awardees, and a special memorial tribute to 2014 awardee, Brent Crothers. 
You can catch the program on MPT at the following dates and times: FRIDAY, OCTOBER 9, 7:30pm on MPT-HD
Saturday, October 10 at 8 p.m. on MPT-2
Sunday, October 11 at 6:30 a.m. on MPT-HD
Sunday, October 25 at 3 p.m. on MPT-HD
Wendell Patrick is hosting the 2020 Baker Artist Awards Special, which will also be live streamed directly to MPT's website, and will soon be available to watch on GBCA's YouTube page.
Watch the trailer here!
Be Part of the Art
Create your portfolio or curate a collection of your favorite work.
Already registered? Login
Upcoming Events
Baker Info Session (12/7) VIRTUAL
Baker Info Session (12/15) @ Howard County Center for the Arts
Howard County Center for the Arts, 8510 High Ridge Rd
5pm-6pm