Block title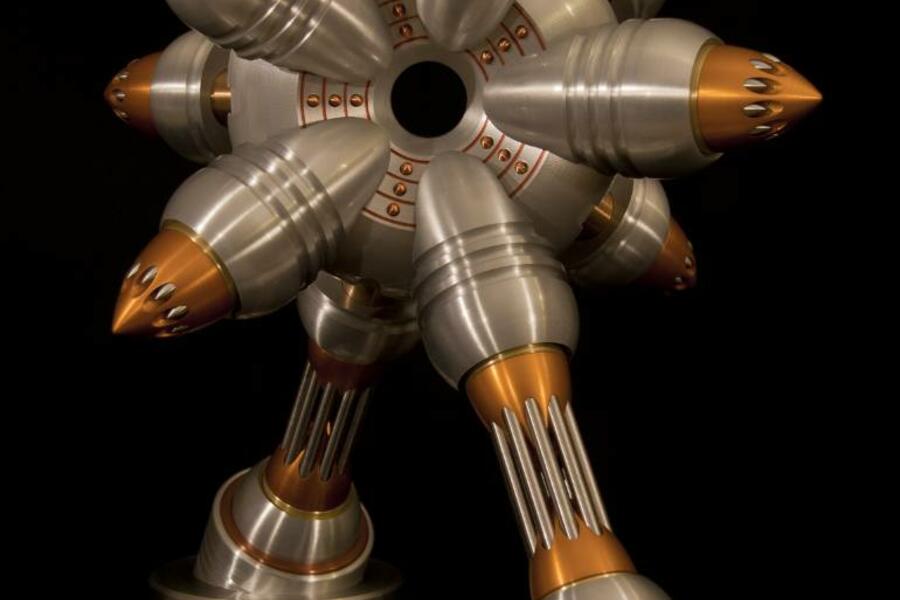 2014 Baker Artist Awardee Chris Bathgathe Exhibition at National Academy of Sciences
DC Art Science Evening Rendezvous (DASER)
Thursday, October 20, 2016, 6 p.m. (doors open at 5:30)
Keck Center, 500 Fifth St., N.W.
Free and open to the public. Registration and photo ID required.
D.C. Art Science Evening Rendezvous (DASER) is a monthly discussion forum on art science projects providing a snapshot of the cultural environment of the region and fostering interdisciplinary networking. This month, DASER explores the theme of the materiality. The discussion will focus on the intersection of materials science and material culture.
FREE. Register here!
ASL interpretation will be provided.
Access the live webcast. It begins streaming at 5:30 p.m. EST.
PROGRAM
6:00 to 6:15 p.m. Welcoming remarks and community sharing time. Anyone in the audience working at the intersection of art and science will have 30 seconds to share their work. Please present work as a teaser so that those who are interested can seek you out during social time following the event.
6:15 to 7:15 p.m. Panelists presentations (15 minutes each)
Building with Fog: Ethereality Becomes Passion: Jamila Bargach,Executive Director, Dar Si Hmad, Agadir, Morocco
Constraints: Personal Aesthetic and Inevitable Design: Chris Bathgate, Machinist Sculptor, Baltimore, MD
Your Data as Nanobot Murals: Laurie Frick, Data Artist, New York City and Austin, TX
The Odyssey, Kirigami Solar Cells, and the Grand Unified Theory of Innovation: Max Shtein, Associate Professor, Materials Science and Engineering, Chemical Engineering, and Art & Design, University of Michigan, Ann Arbor
JD Talasek, Facilitator, Director, Cultural Programs, National Academy of Sciences, Washington, D.C.
7:15 to 8:00 p.m. Discussion
8:00 to 9:00 p.m. Reception at the Koshland Science Museum
About DASER
DASER is co-sponsored by Cultural Programs of the National Academy of Sciences (CPNAS) and Leonardo, the International Society for the Arts, Sciences, and Technology. Generous support for this DASER comes from the National Academies Keck Futures Initiative. DASER fosters community and discussion around the intersection of art and science. The thoughts and opinions expressed in the DASER events are those of the speakers and have not been endorsed by the National Academy of Sciences or Leonardo.
FREE. Register here

Be Part of the Art
Create your portfolio or curate a collection of your favorite work.
Already registered? Login